Auction Insights
A Royal Flush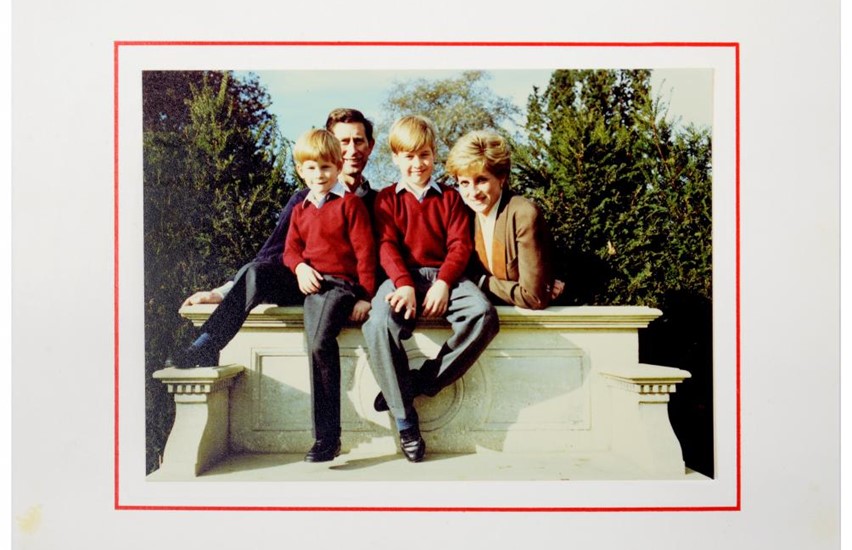 This week I was reminded that it is not only the best things in life but also fairly recent ones that are free. I don't know which of us was the more thrilled when Notts plumber Ernie Sherriff handed me a 1990 Christmas card from Prince Charles and Princess Diana.
Ernie had even kept the envelope which, understandably, showed signs of having been rather 'enthusiastically' opened.  He admitted he was staggered to have been sent the personally dedicated and signed card by Charles and Diana.
Ernie worked at the QMC from 1975 until he retired in 2007.  He was one of around 30 QMC members of staff that received the much appreciated royal gesture at Christmas.  He and one or two others I have met in the past were especially touched there was no distinction was shown and every individual involved at the time Prince Charles was an inpatient was remembered.
I well remember one of Ernie's plumber colleagues who also received a card that Christmas telling me he was summoned to Prince Charles' hospital room to fix the royal lavatory seat which caused Princess Diana, who happened to be visiting Prince Charles at the time,  to dissolve into giggles.  Few indeed can boast of attending to the throne of a future King of England!
Prince Charles was in hospital for an operation after he injured his arm playing polo.  HRH has frequently paid official visits to the QMC, visiting the victims of the Kegworth air disaster in 1989 unveiling the Multi Faith Centre in 1999 and several times since including opening the A & E Department in 2004 on which occasion he remarked "I am very glad indeed… to return to the QMC, which is engraved on my arm!"
He also made another, unscheduled, visit to the QMC after he was thrown from his horse whilst fox hunting with the Meynell Hunt in Derbyshire.
Princess Diana, famous for her instinctive ability to empathise won many hearts including that of Ernie's wife, who also worked at the hospital, whilst dutifully visiting her husband. It can't have been altogether pleasant for she is said to have regarded the behaviour of the cohort of royal courtiers who decamped en masse to the QMC for the duration of the Prince's stay as "an obsequious pantomime."  On one of her visits she encountered in a hospital corridor the distraught family of Dean Woodward, a local man who was in a coma. Putting her arm round his mother's shoulders she proclaimed, after asking to see the unconscious Dean that "He will pull through." He did.  Maybe such quiet compassion was her secret and why in life just as much as in death she remains in Tony Blair's perceptive remark "The Peoples' Princess."
Mellors & Kirk has sold many royal and historic documents, letter and photographs.  I once sold a piece of Charles and Diana's 1981 wedding cake – although I'm not sure I would now in case anyone ate it!  There is a huge market for British royal material and the quirkier the better.  Last year we sold an album of 19th century photographs that included a splendid image of Queen Victoria smiling.  I am sure she smiled as often as anyone else but most definitely not for the camera.
The Prince Charles and Princess Diana card will be sold in Mellors & Kirk's inaugural sale of rare books and documents in May, judging by other examples in the same excellent condition it can be expected to realise £500-800.
In the same auction there will be a superb signed photograph of HM The Queen in its original magnificent royal blue morocco leather presentation frame.  It would look great on top of the piano and certainly impress the visitors.  It is estimated at £500-700.
< Back to Auction Insights