Auction Insights
Rare Reg Butler Sculpture to be offered at Auction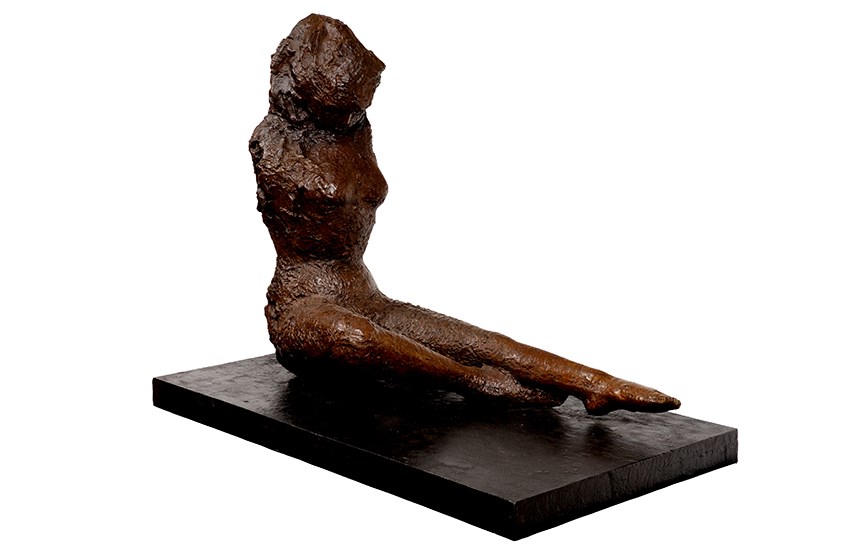 Reg Butler (1913-1981) - Seated Girl, RB 192, Garlick 212, bronze and patina, signed and dated Butler 62 and inscribed MORRIS SINGER FOUNDERS LONDON, 95cm h; 67.5 x 120.5cm

Provenance: Victoria MacEwan, by whom sold in situ with her house and grounds in the South of England to the father of the present vendor in 1973; or alternatively acquired elsewhere although soon afterwards (c.1973-1975) by the vendor's father

Conceived between 1959 and 1961 to be published in an edition of eight, casts were exhibited by Butler's dealer, Pierre Matisse, in 1962 (Catalogue 27), at Hanover in 1963 (Catalogue 4) and at The J B Speed Art Museum, Kentucky in 1963 (Catalogue 95).

Seated Girl is an exceptionally large figure in Butler's oeuvre. Lacking the monumentality of the one or two other larger bronzes of the '50s, such as Bride (1954-1961) and Manipulator (1954-1956), Seated Girl, in which the arms have been dispensed with altogether, follows Girl Looking Down (1956-1957). In both, the viewer's attention is drawn down the body, where shape and form, outline and texture lead to long, tapering legs. 

These were conceived at the peak of his greatest fame and success, when Butler rejected architecture for sculpture and, with Moore and Hepworth, Chadwick and Armitage had become one of the most distinguished contemporary sculptors. Seated Girl is also rare, from which one might conclude that it is likely fewer than the projected eight were cast.
< Back to Auction Insights